Looking for T-shirt Quilt Gift Ideas?
Keepsake T-Shirt Quilts make fantastic gifts that celebrate the most important moments in our lives. Below are a few ideas of great times to surprise your loved one with a Keepsake T-Shirt Quilt:
Keepsake for Graduation
Getting that first school t-shirt is such an exciting event. Now that your loved one is graduating, take their collection of school t-shirts and turn them into a blanket they can take with them into their next phase of life.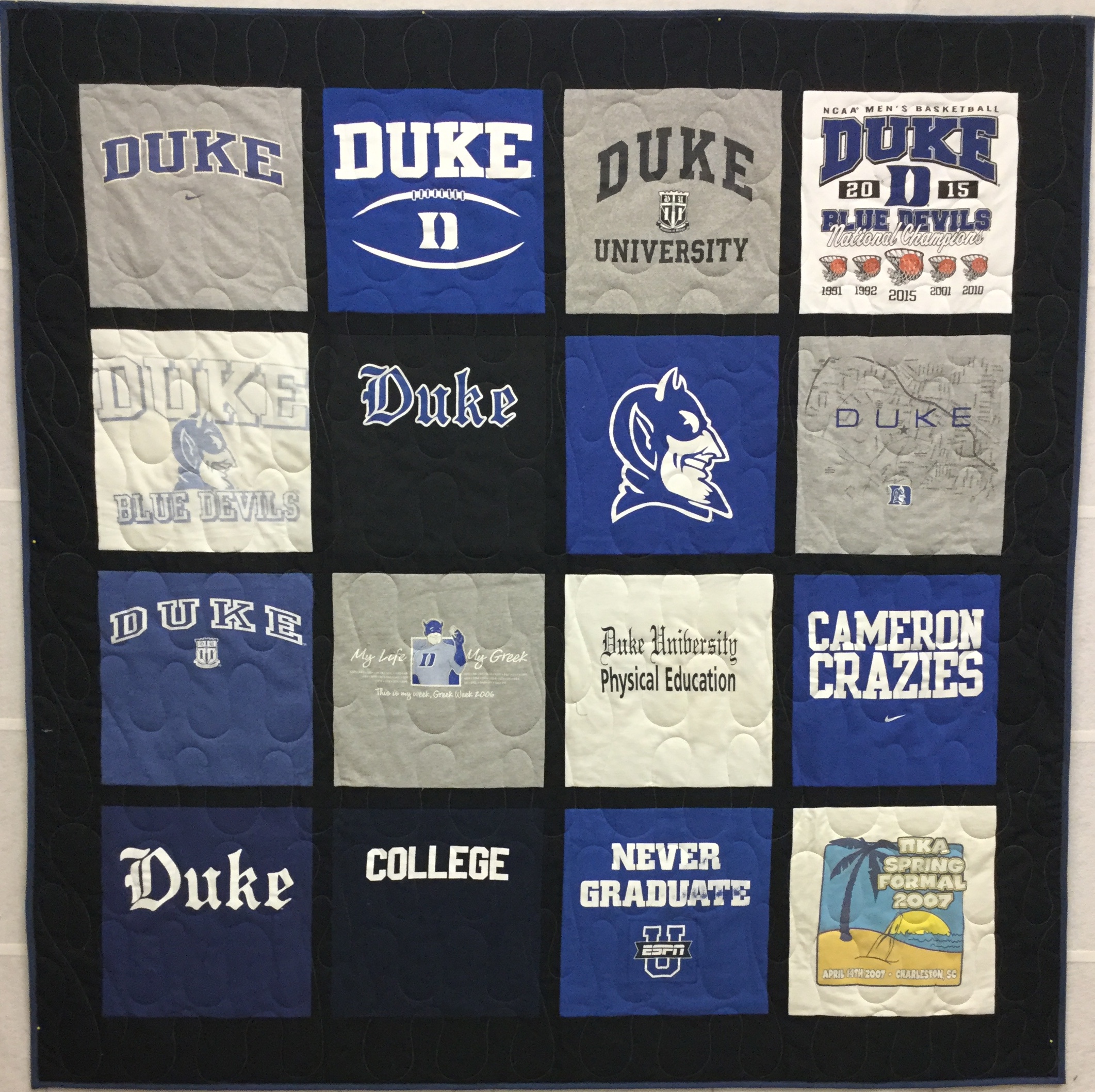 Keepsake for Sports Fanatics
If you have a raving sports fan in the family, they likely have a nice collection of shirts and jerseys to show it. Why not get them out of the drawer and into a beautiful t-shirt quilt? There's no better way to show team spirit!
Keepsake for Runners
Runners are a passionate bunch. If you have a runner in the family, you know they have shirts from each race they've participated in. Memorialize their achievements in a beautiful Keepsake Quilt.
Keepsake for Loved Ones
What better way to remember someone than hold them close... Many times when we remember a loved one, we think think of what they used to wear. Turning the favorite clothes of our loved ones into a quilt is an honorable way to remember those that the biggest difference in our lives.
Keepsake for Travelers
A Keepsake T-Shirt Quilt is like a passport to show off your loved one's travels. Get their unworn souvenir shirts out of the drawer and turn them into a beautiful quilt that lets them remember their adventures forever.