Every order empowers the Deaf Community.
We started our non-profit in 1998 with one goal: to provide meaningful employment to a community that experiences high rates of unemployment. True to our mission, nearly every one of our employees are deaf/hard of hearing and count on our organization to create a work environment where they can succeed. Our greatest source of pride is not the 10,000+ custom t-shirt blankets we've made over the years. It's the 115+ deaf employees that have joined us along the way.
Successful organizations run on effective communication.
Our office runs primarily on American Sign Language, creating an open environment where everyone on our team can communicate directly with each other. This policy creates both a positive work environment for our team and a better quality product for you.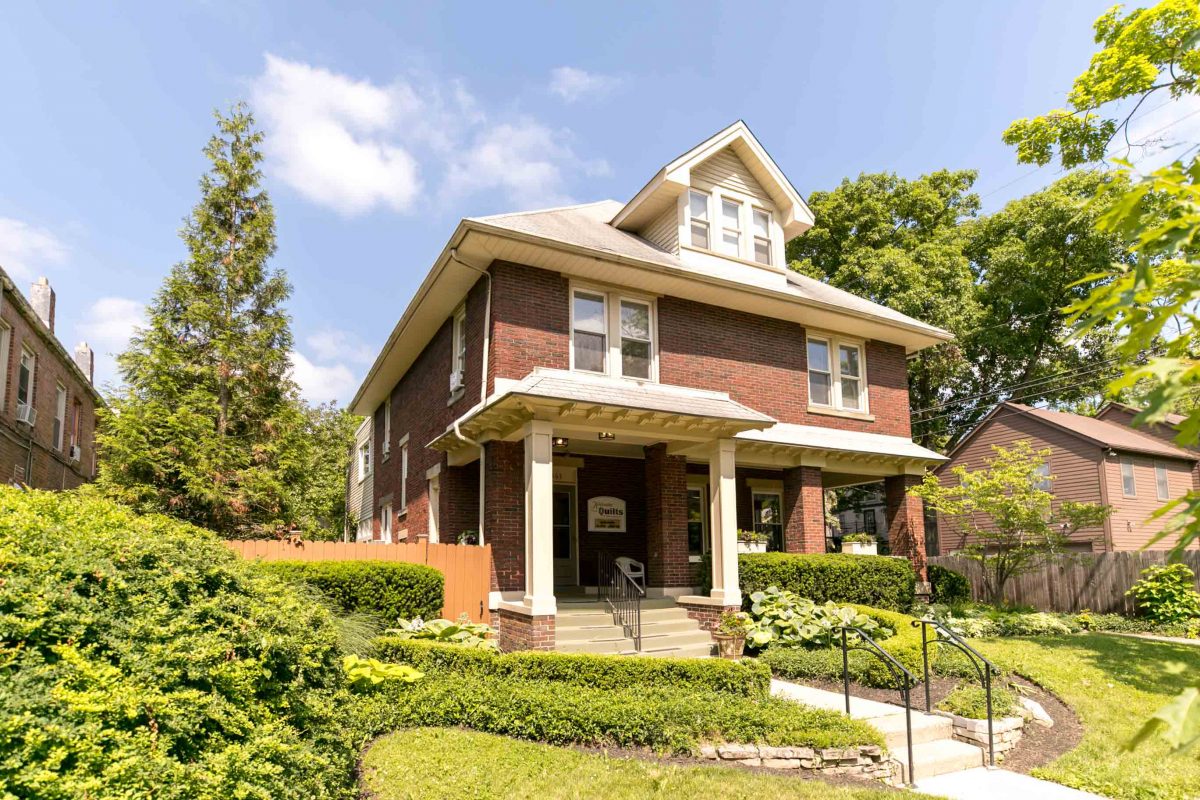 In the Columbus area? Stop by and take a tour! We've converted a gorgeous home in the heart of Bexley into our office space. All of our products are handmade here on-site and we'd love to show you the operation.
Hours:
9am - 4pm Monday - Friday
Appointments Preferred
Phone:
1-800-985-3323
Video Phone:
614-388-9630